In honor of She's The First's international #BakeAChange campaign, our chapter will be hosting a bake sale October 17-19, selling rainbow cupcakes for $3...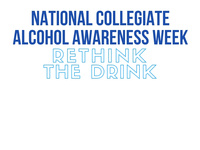 As part of National Collegiate Alcohol Awareness Week, join the Peer Health Educators to reflect on the impact that alcohol and tobacco have had in your...
(Men's Soccer) Rivier vs. Lasell, Note: Time change
(Field Hockey) Framingham State vs. Lasell, Breast Cancer Awareness Game
(Women's Soccer) Lasell at Norwich
Federal Law Enforcement Roundtable Come attend a panel of federal law enforcement from various agencies speak on careers in federal law enforcement. Panel...
(Women's Volleyball) Johnson & Wales vs. Lasell
Join CAB for our weekly G-Board meeting! Help plan events, brainstorm, and have fun!