The Office of Career Services is committed to helping you discover your passion and how to link that passion to college majors and careers. In this workshop,...
Organization is a key to success and can help in relieving stress. Time management is essential to helping keep you organized. You will use your syllabi to...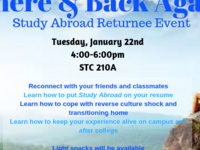 Receive tips on "unpacking" your study abroad experience, reverse culture shock, and putting study abroad on your resume. Also, learn ways to go abroad again!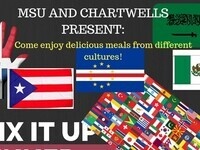 The mix it up dinner will be a collaboration with Chartwells. The event will feature different food from different nations that are represented on this...
(Women's Basketball) Rivier vs. Lasell
(Men's Basketball) Tufts vs. Lasell